Located in the heart of downtown St. Paul, one of the most livable cities in America.
81 On Seventh is at the intersection of a thriving epicenter with convenient access to many local amenities. Step out of the office and it's a short jaunt to parks, museums, theaters, sporting events, concerts, fine dining, specialty food, brew pubs and more.
PARKING SPACES WITHIN A BLOCK
WALKER'S PARADISE WALKABILITY SCORE
81 On Seventh is located along major bus lines and light rail. Biking is a breeze with miles of bike paths with bike storage available in the Golden Rule Building across the skyway of our three-building campus for a safe place to store your bike.
BUS LINES 94, 63, 54, 21, and 16 >
Within 1 block of 81 On Seventh there are 3,442 parking spaces and 8,500 parking spaces within 3 blocks of 81 On Seventh.
Commercial Real Estate Services operates a contract parking lot on the convergence of Seventh Street and Minnesota Street. Please call (651) 290-8890 for availability.
The Robert Street Parking Ramp is directly connected to 81 On Seventh. The city of St. Paul owns the 900 stall enclosed parking structure and can be reached at (763) 577-0975.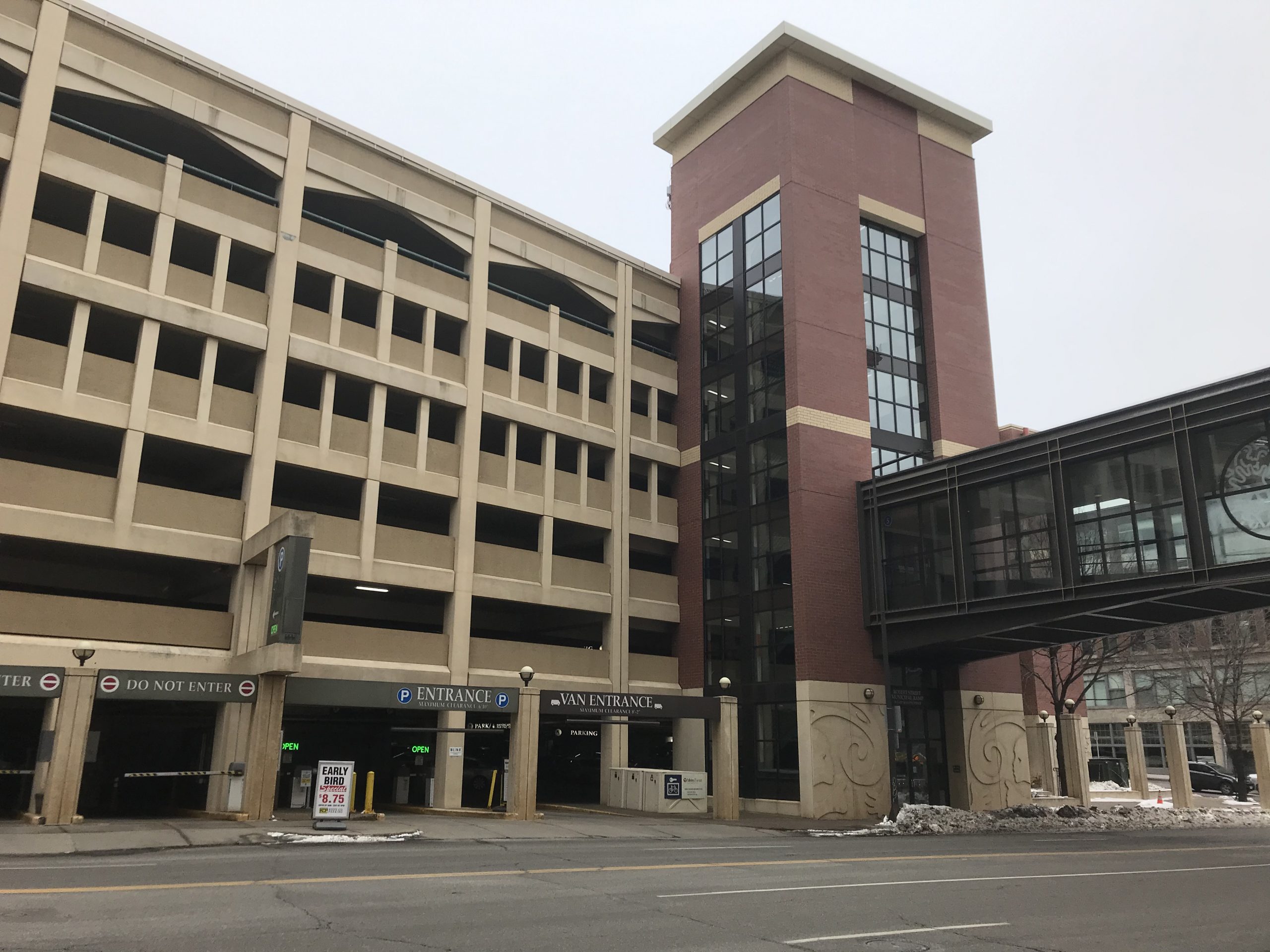 Surrounded by Arts and Culture
You're walking distance to our treasured State Capitol, amazing museums, a rich performing arts scene and nearby parks, including Pedro Park, Wacouta Commons, Mears Park and Kellogg Mall Park.
Lunch? Happy hour? Groceries? You'll find an abundance of fine dining, brew pubs and quick bites. Plus, it's a just five minute walk to pick up some healthy snacks at Lunds & Byerlys.
Walkability
Daily errands do not require a car.
Nearby parks include Pedro Park, Wacouta Commons, Mears Park,and Kellogg Mall Park.
Transit
Transit is convenient for most trips.
Car sharing is available from RelayRides.
Rail Lines: Green METRO Green Line 4 blocks
Bus Lines: 10 within 2 blocks of site
Location
Parking – 3,442 parking spaces less than 1 block away;
8,500 parking spaces within a 3-block radius
Nearby city parks – 15
Area museums & theaters – 11